Andrew Liu 劉 威 佑
From Pingtung to Taipei, the cities of Taiwan, which I had visited many times as a child, instantly grabbed my interest and enticed me to absorb myself more in Asian culture. I did exactly this, I attended summer school in Taiwan with local kids and neighbors. I also volunteered as a teacher assistant at the Washington D.C. Taiwanese Language School, held every Sunday at Cabin John Middle School in Maryland. I enjoyed teaching the kids Chinese and Taiwanese and felt that I was a positive role model in helping to shape the education of these children.
<![if !vml]>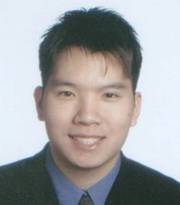 <![endif]>Not only did Taiwan play a role in my life, but so did Japan. I am currently taking my fourth year of Japanese at my high school, Thomas Jefferson High School for Science and Technology, and recently participated in the High School Diplomats (HSD) program, a 10 day scholarship to an intercultural experience with Japanese students at Princeton University.
My involvement in exploring and re-familiarizing myself with my culture was reinforced by extracurricular activities. Having played piano and flute for 12 and four years, respectively, has taught me physical and mental strength, as well as endurance. I participated in various regional competitions, the Composer¡¦s Competition and the NVMTA Judge¡¦s Recital being a couple I have had recognition in. I was also one of several flutists privileged enough to play in the Levine School of Music¡¦s Washington Youth Symphony, which performed at certain prestigious locations such as the German Embassy and the Kennedy Center. Sports also play an integral part in my life. I played on my school¡¦s varsity football and varsity tennis team, lettering in both. I have been playing tennis for eight years now, and I have been snowboarding for four years.
To have grown up and been educated in such an educationally and economically enriching area such as Fairfax County, the least I can do is to give back to the community. I tutor elementary kids and often volunteer at a local soup kitchen in D.C. (So Others May Eat). I participated in the Counselor-In-Training (CIT) program, giving children from the ages of 6-13 a chance to grow and learn through activities such as crafts and sports. Through this experience I assimilated valuable skills such as leadership, organization, and responsibility, as well as over 140 hours of volunteer service.
Although I was born and raised in America and am an American, it does not make me any less of a natural Taiwanese. Our family values and the way we approach life sets up apart from other people, and that¡¦s what makes us unique.
Andrew Liu is the son of Mr. Charles and Mrs. Ing-ing Liu. (劉俊嘉、蔡英英夫婦)
<![if !vml]>

<![endif]>
Annie Wu 吳 艾 莉
There are many reasons for me to believe my Taiwanese upbringing has influenced all that I have accomplished in terms of academics, athletics, arts, and leadership. Two important Taiwanese qualities that I have acquired are persistence and good work ethics. For my whole life so far, I have been in the top of my class, in many honors classes, and in Honor Role, receiving a grade average of A- or higher. As a result, I have earned respect from my classmates and have held leadership positions, such as Vice president and Athletic Association representative.
I also feel that other important Taiwanese characteristics have led to my athletic accomplishments. As a child I was awarded the Calvert Junior Athletic Cup, given to the one athlete who excelled the most in fitness. <![if !vml]>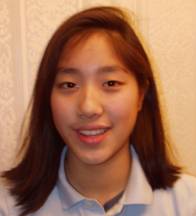 <![endif]>My athleticism has helped me succeed in tennis, the sport that has provided my most proud athletic moments. Since the age of ten, I have worked hard to compete in many tournaments. I leaned to stay firm, face my challenges, and keep my mind on the game. My focus enabled me to help Bryn Mawr School, the school I currently attend, win the LAAM Girls School champion title for the first time in 26 years. As a freshman playing the #1 singles position on Varsity, I was a Baltimore City/ County Tennis Team Selection, as one of the top Independent school tennis players in the Baltimore Sun newspaper. Sophomore year, I defeated the top seed and was surprisingly the champion in the LAAM A-division #1 Singles Tournament. I believe the traditional Taiwanese values that have helped me tremendously in my athletic endeavors include focus, patience, determination, and commitment.
My mom, skilled in the arts, has given me the opportunities to express myself through various art forms. From an early age, my great involvement with plays, films, and choral groups have heightened my interest in performing. From the age of 4, I picked-up the violin and, at five, was awarded with violin honors in the Peabody Institute Awards Ceremony. In addition to violin, I have a passion for designing pages for my school yearbook, the Bryn Mawrter, after working as an Events editor. I am also an artist for my school newspaper, The Quill, with experience in pastel drawing and oil-painting at Mitchell Art School.
Thus, I believe I have much to be proud of as a 16 year-old Taiwanese American Female. It would be difficult to achieve all that I have accomplished without my Taiwanese background, exposure to Taiwanese culture, and people in my life. Throughout my life, I have also been lucky to have the most supportive and loving parents who have given me many opportunities and have shaped me into the determined, well-rounded, enriched person that I have become. My parents have provided me with good Taiwanese values and have also served as great role models for me. I am truly proud to be Taiwanese.
Annie Wu is the daughter of Dr. T. C. Wu and Mrs. Shu-Hune Lee (吳子丑、李淑芬夫婦)
<![if !vml]>

<![endif]>
Lillian L. Tsai 蔡 理 蓮
My name is Lillian Tsai. I am a freshman at Winston Churchill High School. I have achieved many honors and awards in extracurricular activities as well as academic subjects. I have also participated in many Taiwanese cultural events.
My Taiwanese background has been a very important part of my life. I always feel proud of my Taiwanese heritage. I have been visiting Taiwan every summer since I was born. This helps me learn more about Taiwanese traditions. I have helped at many events organized by the Taiwanese Association including the Thanksgiving banquets, and the Chinese New Year¡¦s celebrations.
<![if !vml]>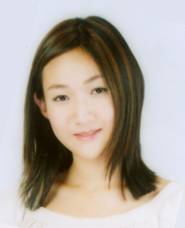 <![endif]>I started playing cello in sixth grade. I have been in the Maryland Classic Youth Orchestra and Honors All-County Orchestra for two years each, and Maryland All-State Orchestra for one year. Also, I am currently the principal cellist in Churchill¡¦s concert orchestra. In addition, last year I was the duettist for the school¡¦s selective chamber orchestra. This year, I organized a string quintet, which will perform at nursing homes and various other places to entertain the elderly and help others appreciate music.
Academic success is of utmost importance to me. I have taken the most challenging classes for my grade, and received straight A¡¦s from kindergarten through 9th grade. I am ranked number one in many of my classes. I have been awarded with the President¡¦s Education Awards Program of Outstanding Academic Excellence and the Certificate of Academic Achievement. Furthermore, I have been given the Science Inquiry Conference Award, Science Achievement Certificate, and the Montgomery Area Science Fair Certificate. I also attended the Females in Science and Technology program, in which I did several science investigations and experiments. Furthermore, I was a school finalist in the Final Frontiers competition with the Lunar Bridge category. I have participated actively in the math team at my school for two years. In addition, I won the United States Achievement Academy National Mathematics Award last year.
In addition to extra curricular and academic accomplishments, I have done many community service activities. For instance, I go to the Stepping Stones homeless shelter to read to children. I also volunteer as a camp counselor at the Discovery Creek Children¡¦s Museum. I help teach young children about nature, and animals. Last summer, I volunteered as a museum docent at the Montgomery Historical Museum, giving tours of the museum.
In my fourteen years of experience, I have learned that the most important Taiwanese tradition is the value of education. For many generations, parents have tried to instill the importance of moral character and academic achievement to their children. I always try my best to meet these expectations of accomplishment through music, academics, and community service.
Lillian L. Tsai is the daughter of Mr. Tu Hsun Tsai and Mrs. Wan Sia Li. (蔡篤勳,李晚霞夫婦)